Atomic Vulture
Gent, Belgium
Das belgische Dreiergespann "Atomic Vulture" sind DIE Blaupause des Instrumental Stoner/Space Rocks.
Ihr Old School-Sound, vorangetrieben von schweren Gitarren
und donnernden Drums, wälzt sich in jedem einzelnen ihrer Songs voran und droht alles zu erdrücken, bevor zwielichte Bass-Lines und tanzende Psych-Grooves die staubigen Überreste durcheinanderwirbeln und umhertragen, wie der berauschte Wind.
Seit der Veröffentlichung ihrer ersten EP im Jahr 2012 wächst ihre Fangemeinde stetig an und mit ihr auch die Anerkennung, die "Atomic Vulture" in der Musikpresse erfahren.
Zwei Jahre später folgte das Debüt-Album "Into Orbit" (Pink Tank Records), das den Ruf der Band als absolute Schwergewichte ihres Genres weiter zementierte.
Nach unzähligen Konzerten und Tourneen (u.a. mit Fatso Jetson, Greenleaf, Radar Men from the Moon, Spiders, Monolith) entschied sich Bassist Jelle Galle im Herbst 2016 einen neuen, eigenen Weg einzuschlagen. Ersetzt wurde er durch Kris Hoornaert.
Presse
"Ich kann fast bildlich die riesigen Pedalboards auf dem Bühnenboden sehen, die fleißig verstärken, verzerren, reverben etc.pp. mit abschließendem Erdbeben muss gerechnet werden. Sexinessfaktor: es wackelt im Karton, einmal Orbit und zurück."

"Atomic Vulture deliver spaced-out Stoner Rock with thunderous drumming and huge riffs that gravitate towards another dimension. I could sit and listen to this all day long."

"Heavy, fuzzed-out, swirling grooves, thunderous driving beats and temperamental drumming are the characteristics that grabs one's attention immediately on Atomic Vulture's tracks. Their tracks have a nice atmosphere often swinging between heavy grooves and a more ambient style not forgetting to add some psyched or even doom aesthetics from time to time."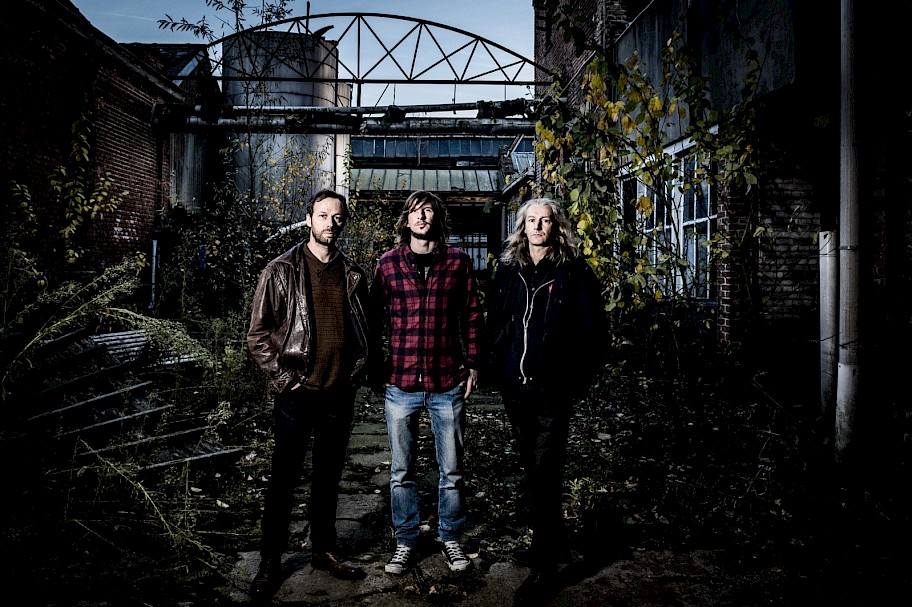 Es sind keine kommenden Events für diese Band bekannt.