What happens when Swedish and Italian-born musicians decide to collaborate? Definitely, more than meets the eye: Owl Eye Ring's collective tour project was born in February
2017. She Owl (Psych-/Tribal-Folk - Bekassine Records / Rockers Die Younger / Broken Toys) and Gus Ring (Singer-Songwriter/Dreampop - Daughters & Sons) were looking for new ideas to entertain European audiences and to have a good time together, collaborating directly on the stage.
Every Owl Eye Ring tour features both She Owl and Gus Ring plus a third artist of their choice. The songs from all acts are performed and rearranged together onstage, thus being a once-in-a-lifetime experience and be a potential inspiration for new music.
The first artist jumping aboard in 2017 was Adora Eye with his vivid, light-and-shade storytelling. The three artists sang on each other's songs and played a cover of The Cure's Lovesong together every night, with three guitars, four voices and an accordion.
Later the same year Gus Ring and She Owl met on the road to Czech Republic, during their respective tours. They played together for three nights in a row, backing up each others' songs and trying to go further beyond Gus Ring's acoustic dream pop and She Owl's psychedelic dances.
The latest tour in March 2018 featured Swedish songwriter and cello player Julius Österberg. The four musicians started to combine their own respective songs into one captivating stream of music and with the help of each others instruments a new collective sound emerged.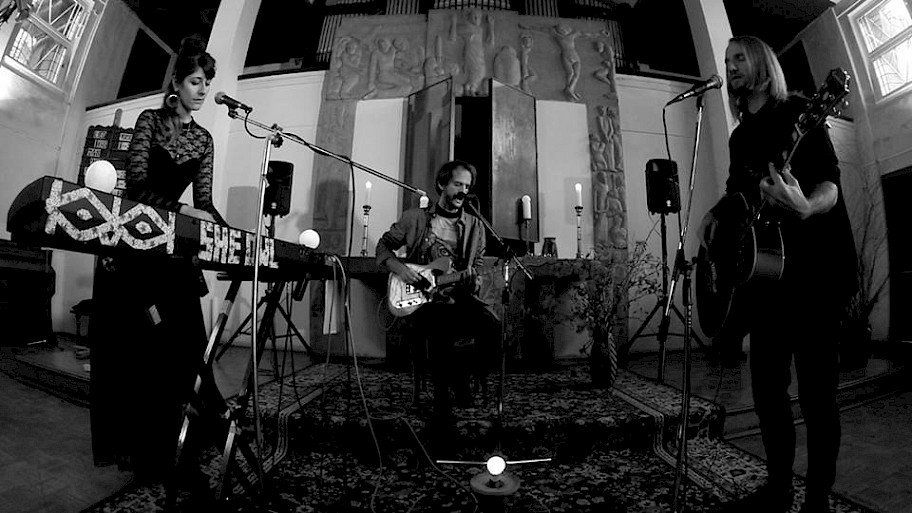 Es sind keine kommenden Events für diese Band bekannt.