I Wish I Was A Fish
Sweden
I WISH I WAS A FISH ist das Soloprojekt von Frida Teresia Svensson.
Ein Klavier, eine Gitarre, ein Akkordeon ihre Stimme und ein paar Gleichgesinnte sind alles was sie für
ihre Musik braucht.
Ein ereignisreicher Herbst in Berlin und eine Recordingsession in San Francisco haben ausgereicht um ihre Debut-EP entstehen zu lassen und diese im Dezember 2016 auf CD zu veröffentlichen.
2017 war sie also Solo-Act u.a. auf dem Platzhirsch Festival in Duisburg zu sehen und tourte mit ihren Mitmusikern 3 Wochen durch Deutschland und Tschechien.
Zur Zeit widmet sie sich ihrer Band Panhandler, aber keine Sorge:
2020 kommt sie mit neuem Material zurück!
Presse
"There's never a moment when she feels confined by the borders of the genres within which she works—instead, she inverts the stereotypes inherent to these sounds to produce a sound as fascinating as it is affecting."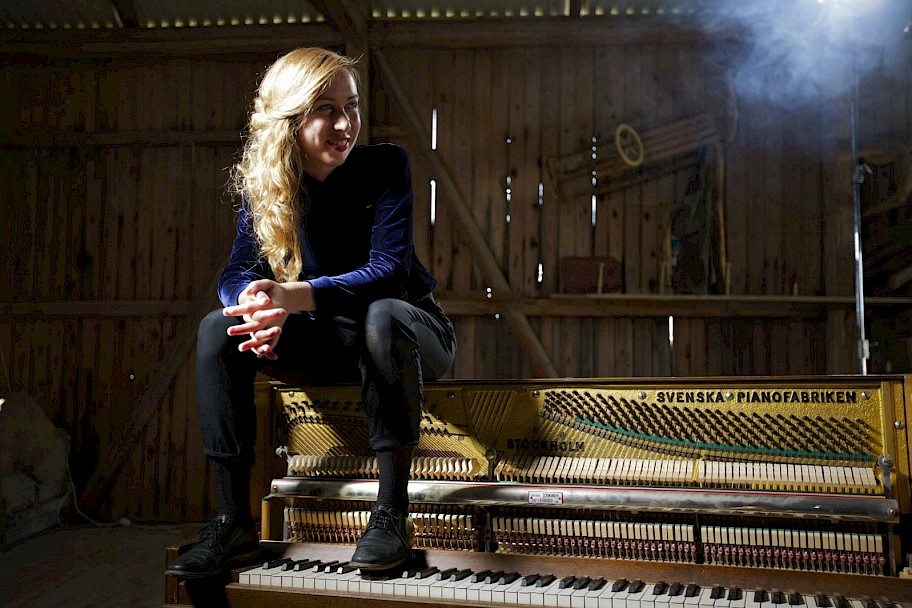 Es sind keine kommenden Events für diese Band bekannt.